Dale County Schools pick 54 students for three new pre-K classroom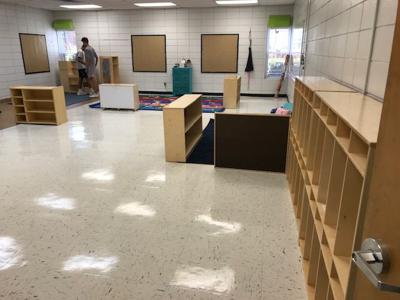 Superintendent Ben Baker piloted the program after writing the initial grant and being awarded funds for an Alabama First Class Pre-Kindergarten class in Midland City Elementary School in January 2018.
"Pre-K was a priority and a goal for my administration," Baker said. After apparent success with the program, Baker decided to write grants for all the communities the Dale County school system serves through the Office of School Readiness within the Alabama Department of Early Childhood Education.
Ariton High School, G.W. Long Elementary School, and Newton Elementary will all feature a state-funded pre-K classroom in the fall. Grants are valued at $120,000 for each classroom.
Tuesday night, a lottery was held to determine the 54 students to take those seats out of the 83 who applied. Newton had 20 to register, G.W. Long had 33, and Ariton had 30. Baker drew all names so a list of alternates could be determined in the order in which their name was drawn. Students selected will be placed on a list and notified if they did not attend the drawing.
Pre-K classroom materials, equipment, and furniture have been delivered and each classroom will have a highly qualified certified lead teacher and auxiliary teacher. The classes will follow the same calendar as the rest of K-12 schools in the district and begin at 7:30 a.m. and end at 2 p.m.
"Again, besides the over $10 million in construction projects, this has been one of the best accomplishments of my administration," Baker said.
The most recent additions will expand access to the program to 21,636 children in the 2019-2020 school year and increases the number of classrooms to more than 1,202 statewide.
"We appreciate the State Legislature increasing funds for the Alabama Pre-K program," Baker said. "It makes a difference in a child's development and academic growth and we're excited to be able to provide that to the children in Dale County."