Alabama launches new early education initiative with eye on future workforce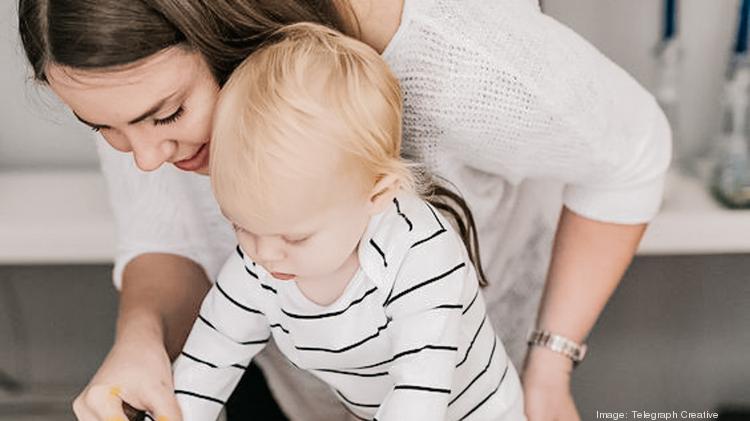 A new statewide initiative could have significant implications for the state's workforce development efforts.
The Alabama Department of Early Childhood Education has launched Born Ready, a movement focused on raising awareness among Alabama parents about the importance of early brain development and quality early childhood learning experiences. Birmingham-based Telegraph Creative helped create the campaign.
The initiative is part of Gov. Kay Ivey's "Strong Start, Strong Finish" Education Initiative, which is building an education system from pre-k to workforce to help students succeed in school and after they graduate.
Born Ready is funded through Birth Through Five, Alabama's federal preschool development grant, and state leaders say it will help complement the state's top-ranked pre-K program.
"The Born Ready movement will inspire parents to use everyday events as teaching moments. Every Alabama child – no matter their geographic location or socioeconomic status – will benefit from this movement, starting in the home and extending to all early childhood education settings," Ivey said.
Born Ready provides parents with information and resources to help their children learn and prepare for school and lifelong learning through its website, BornReady.org, which houses information and easy-to-follow, science-based tips designed to show parents how they can prepare their children to reach their full potential. The site also informs parents on what to look for in a quality early childhood education, sparking inquiry and demand for quality in their community.
"Born Ready's goals are to inspire and empower every parent and to ensure every child reaches their greatest potential," said Department of Early Childhood Education Secretary Jeana Ross.
Ross said the goal is to create a movement to rase awareness among parents and Alabamians about the importance of early-brain development and early childhood experiences.
Birmingham business leaders have regularly said capitalizing on opportunities in early-childhood education can be pivotal to addressing future workforce needs, so the program has significant implications for those efforts.
"The Born Ready movement is going to bolster our state's economic growth by ensuring every child has the resources they need to reach their full potential," said Jeremy L. Arthur, president and CEO of the Chamber of Commerce Association of Alabama. "Every piece of research you can find shows how important those early years are in terms of setting children up for a lifetime of success. The business community is thrilled to support Born Ready and everything the Governor and Secretary Ross are doing to help build a brighter future for every Alabamian."